Diagnostic elements
FAS is supporting 2D, 3D and 4D records for planning purposes.
Estimated Arc of Closure:
Scan the upper and lower models.
Manipulate the mandible to capture the Arc of Closure and stabilize this relationship by means of an anterior wax bite.
Scan the wax bite. The estimated Arc of Closure allows you to resolve cases where no changes in the total vertical dimension of the case are planned.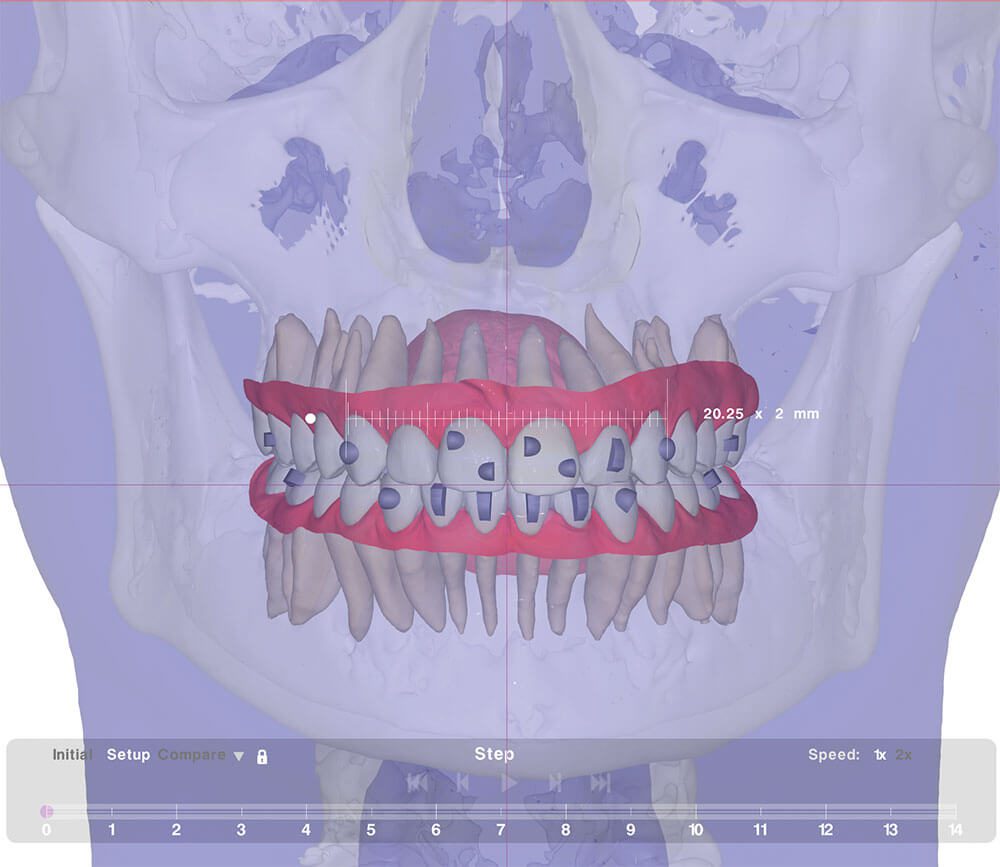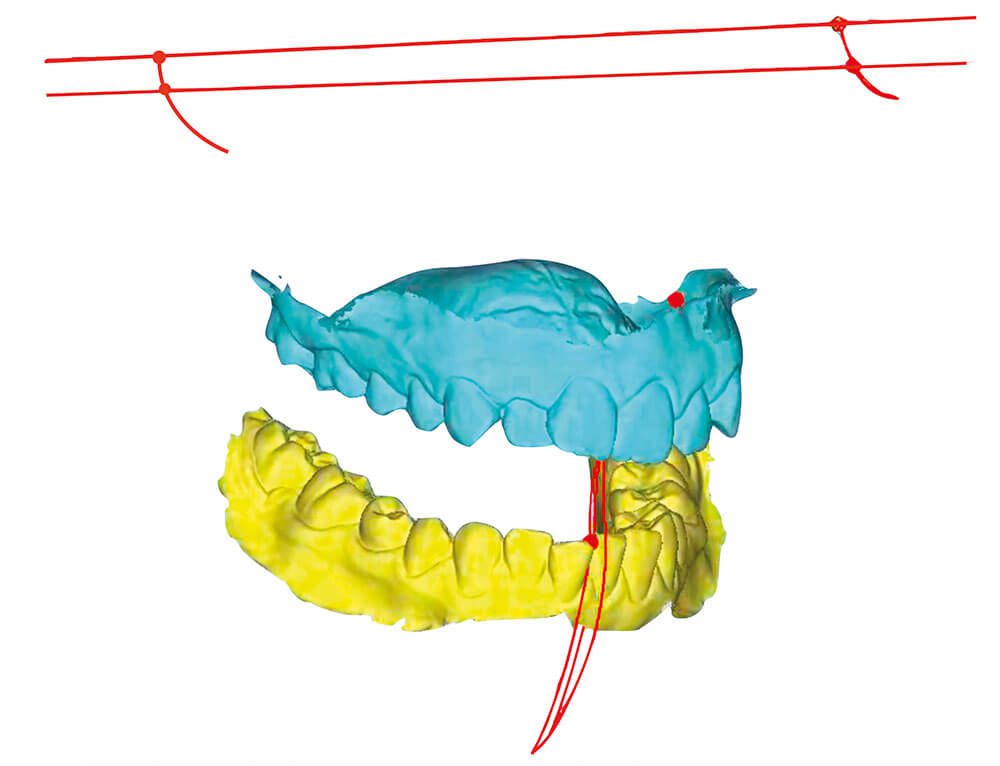 Anatomic Arc of Closure – In addition to the articulated models in the Arc of Closure, by adding a full-field CBCT which includes the teeth and the temporomandibular joints, the patient's actual Arc of Closure can be recreated. The anatomical Arc of Closure makes it possible to resolve cases with any necessary change in the overall vertical dimension.
Dynamic Arc of Closure – this is achieved with 4D records and gives us accurate information where the actual axis of rotation is located.