Treatment of medium to complex cases in three phases. Includes initial planning (OcclusalDesign®) with root segmentation (CBCT required), up to two replanning and one optional STOP and GO® if necessary. Due to biological factors, teeth might not move exactly as programmed, so there is a possibility that further aligners might be required in addition to the selected product. Change of aligners every 10 days.
Phase I: up to 25 aligners each upper + lower
Phase II: up to 15 aligners each upper + lower
Finishing: up to 5 aligners each upper +lower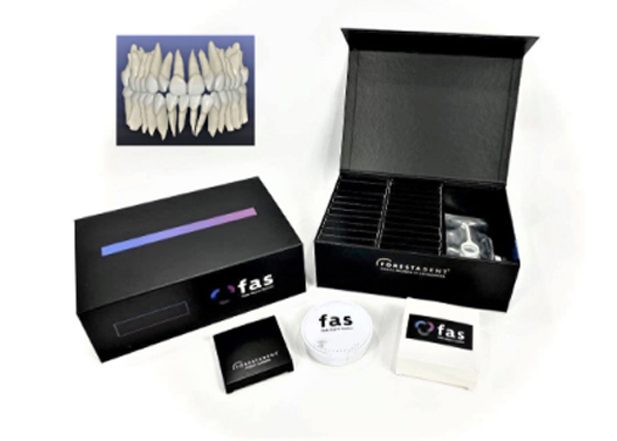 Diastemas less than 4 mm.
Leveling of incisal edges 2 mm.
Expansions up to 3 mm per quadrant.
Rotations not exceeding 30°.
Overbites up to 2 mm without auxiliaries; auxiliaries are to be indicated for more than 2 mm.
Open bite up to 2 mm. Posterior intrusion with mandibular anterior rotation.
Midline correction up to 2mm.
Crossbite correction as needed without exceeding 3 mm of expansion per quadrant.
Anteroposterior changes up to 3 mm.